SCL - WATSONVILLE, CA
Fuel, Lubricants & Equipment Rental
103 Lee Road, Watsonville, CA 95077
Phone: (800) 808-5823
Manager: Jose Rosario
Contact: Kevin Larson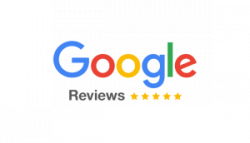 About:

 
Located in Santa Cruz County in the Monterey Bay Area, the Watsonville facility is convenient to service the areas of Hollister, Salinas, Interlaken, Aptos and Gilroy. Fuel delivery and bulk DEF deliveries occur daily for the agricultural industry.
Hours:
By Appointment Only
Service Area:
Watsonville, CA
Santa Cruz, CA
Hollister, CA
Salinas, CA
Interlaken, CA
Aptos, CA
Gilroy, CA
San Juan Batista, CA
Tres Pinos, CA
Dunneville, CA
Ridgemark, CA
San Martin, CA
Morgan Hill, CA
Scotts Valley, CA
Capitola, CA
Carmel Valley, CA
Monterey Bay, CA
Seaside, CA
GET A FREE QUOTE
Request a quote and one of our professionals will call you back within 24 hours. For immediate assistance, please call us at 888-456-4560.
Services Available at this Location:
Product Categories at this Location:
Industry Sectors served at this Location: