Our Approach to Fleet Evaluations
We analyze fleets for opportunities to improve efficiency, maintain peak performance, and ultimately, save on operational costs.
Features
Fleets of all types are constantly cycling in new vehicles while selling off older, inefficient models in order to increase asset ROI and remain in compliance with environmental regulations. When that happens, they often rely on newer products to match the level of technology they're adopting. Fleets owners are also looking for ways to make their vehicles more efficient, whether that's through improving service intervals, introducing oils and lubricants that offer greater efficiency, or utilizing additives that garner better mileage per tank. At SCL, we understand these costs are often multiplied over dozens — even hundreds — of vehicles, equating to significant bottom line savings.
Our goal is always to help fleets operate at peak performance and efficiency so that operators can get the most for their investments.
Benefits
Our extensive experience with fleets and the trucking industry makes us ideal when it comes to evaluating for efficiency. We look at all the vehicles in the fleet, and if necessary, analyze how each one is operating. Our technical experts can recommend the right products based on equipment and application, and we educate fleet operators on new technologies we've seen emerge in the sector among competitors. We distribute re-refined products that specialty fleets like municipalities need, and a wide range of others that mobile mechanics and others within the sector demand. Our goal is always to help fleets operate at peak performance and efficiency so that operators can get the most for their investments.
See the Savings with Our Fuel Economy Calculator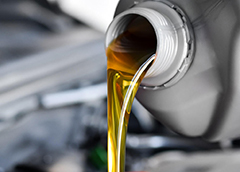 Lubricants
SCL provides lubrication technology for nearly every application. We understand that utilizing the right lubricants can minimize friction between components, increasing production efficiency while extending the lifespan of your engines.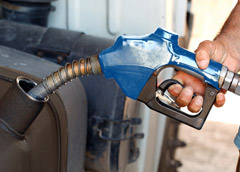 Diesel Exhaust Fluid (DEF)
DEF, a non-hazard blend of 32.5% urea and 67.5% de-ionized water, is sprayed into the exhaust stream of diesel vehicles. SCL delivers DEF to your facility, guides you on storage, and ensures supply never runs out.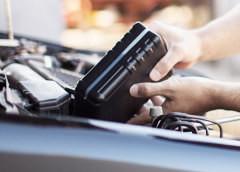 Additives
At SCL, we offer a number of additive formulations that provide exceptional protection and cleaning capabilities for engine components, fuel systems, and storage tanks. Our products also often lead to additional savings for fleets.
Trucking
Our customers rely on us to recommend the right products for their applications. We help educate fleet operators on the latest industry specifications, giving their equipment the protection to last longer and go further.