A non-additive solution to breaking NOx emissions into less impactful nitrogen and water.
Due to emission standards adopted by the U.S. Environmental Protection Agency in 2010, more and more trucks and engine manufacturers are using DEF in a system called Selective Catalytic Reduction (SCR). This technology allows medium- and heavy-duty vehicles to break down NOx emissions into harmless nitrogen and water, thus reducing their impact on the environment. DEF and SCR technology allow vehicles to meet newly adopted standards without compromising engine performance and fuel efficiency. At SCL, we not only deliver DEF to your facility, we can guide you on how and where to store it, correct applications in your vehicles, and we can even monitor your tank to ensure you never run out of supply.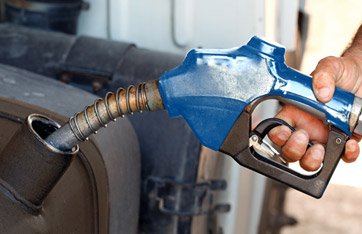 DEF Dispensing Equipment
At SCL, we not only deliver DEF to your facility; we deliver everything you need to properly dispense it. From high-quality, durable pumps to small tote systems and larger, 6,500-gallon systems, we distribute all the equipment you need.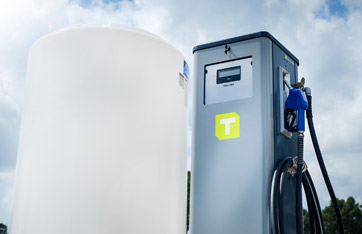 DEF Tank Monitoring
We know you need to focus your attention elsewhere, so our SCL experts have everything to ensure your on-site tanks have adequate shelf life and that you'll never run out of what you need. We'll even fill your tanks when supply is low.
"We've been with SCL for about five years now. We don't even have to check our tanks. They know when we need product."
—Greg Evans, Maintenance Manager, ECOLOGY AUTO PARTS