Our Approach to Preventative Maintenance Programs
Save time and money by taking the guesswork out of your maintenance schedule.
Features
Oftentimes, original engine manufacturers (OEMs) will specify unique time or distance intervals related to products approved for their equipment. These specifications tend to be confusing for operators, adding to the never-ending list of responsibilities that come with owning your own equipment. Preventative maintenance planning, which is typically paired with our oil analysis service, weighs all of the factors to create a simple, unique and customized approach to maintaining your equipment. SCL also takes into account industry trends as well as our own insider expertise when recommending preventative maintenance best practices.
At SCL, the difference is we understand no two fleets or operations are alike, which is why our preventative maintenance plans are always custom built.
Benefits
All maintenance, in a sense, is preventative maintenance. Customers in all industry sectors ensure their equipment undergoes regular maintenance to extend the life of the machines and to ensure performance stays at its peak while avoiding unexpected and costly downtime. At SCL, the difference is we understand no two fleets or operations are alike, which is why our preventative maintenance plans are always custom built. By increasing uptime, your equipment can run longer and work harder, all the while keeping your business moving forward. Bottom line, we take the guesswork out of your maintenance plan.
See the Savings with our EGR Cleaning Services
Performance Cost
Over time, carbon deposits can build up in the fuel system of your diesel engine, significantly inhibiting performance. A compromised or constricted fuel system forces your engine to work overtime, creating stress and strain on engine components that can cause premature and costly wear and tear over time.
Response Time

Additional Regen Cycles

Low Fuel Economy

Excessive Turbo Wear / Failure
The True Cost
Cleaning processes can take a full day, or more.
Labor cost on the floor

Opportunity cost from not servicing other vehicles
2012 Paccar MX-13 with 350,000 miles

2015 3500 Heavy Duty 6.7L Cummins Turbo Diesel Engine with 75,000 miles
2015 Ford F-650 Cummins ISB6.7 with 150,000 miles
Fuel System and Injector Service Features
Allows for easy and complete cleaning injectors and fuel system

Applicable to most Heavy Duty as well as Medium/Light Duty Trucks

Restores fuel economy

Lowers exhaust opacity and harmful emissions

Complete with adapters for most diesel vehicles

Powered by 12V DC and shop air
Diesel Particulate Filter Service Features
Reduces DPF cleaning cycles

Specially formulated product is sprayed through the intake or directly into the exhaust to completely clean the DPF filter

No danger of knocking or run away engine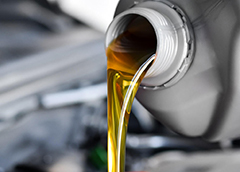 Lubricants
SCL provides lubrication technology for nearly every application. We understand that utilizing the right lubricants can minimize friction between components, increasing production efficiency while extending the lifespan of your engines.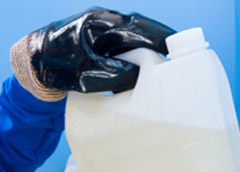 Chemicals
Our chemical portfolio can aid technical and food manufacturing processes used in various industry sectors. From solvents to alcohol, acetones to glycols, we source products that meet and exceed the most stringent of QC specifications.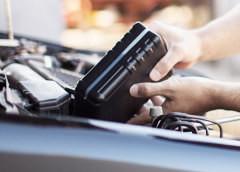 Additives
At SCL, we offer a number of additive formulations that provide exceptional protection and cleaning capabilities for engine components, fuel systems, and storage tanks. Our products also often lead to additional savings for fleets.
Trucking
Our customers rely on us to recommend the right products for their applications. We help educate fleet operators on the latest industry specifications, giving their equipment the protection to last longer and go further.