Our Approach to Loaned Equipment Programs
Our loaned equipment programs allow you to scale your equipment needs, whether you are expanding services or opening a new location.
Features
When new business opportunities arise, whether they be an expansion of services or the opening of a new location, companies need a partner that understand their needs. Waiting to build a customer base before purchases are made is simply not practical. We understand that it takes time to build a business which is why we have a solution for every step of the way. Having the right equipment to service your clientele or your own equipment is something you shouldn't have to worry about.
Mostly importantly, we work with those customers when they need it, not three months down the road.
Benefits
SCL has provided a number of customers from various industry sectors with specialized equipment needed to establish or expand their business operations. Mostly importantly, we work with those customers when they need it, not three months down the road. In return, they often agree to source products through us, which also equates to them receiving reliable and cost-effective products to run their businesses. We have the resources for high-end equipment needs because we know our customers require a strong partner in helping them grow and flourish, today and in the years to come.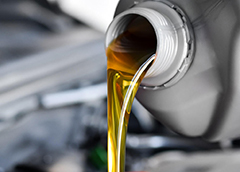 Lubricants
SCL provides lubrication technology for nearly every application. We understand that utilizing the right lubricants can minimize friction between components, increasing production efficiency while extending the lifespan of your engines.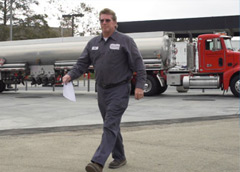 Fuels
Constant fluctuations in fuel pricing make it extremely difficult to manage or predict costs. SCL experts can help optimize your fuel consumption by understanding your specific needs and introducing simple and effective solutions.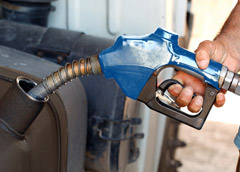 Diesel Exhaust Fluid (DEF)
DEF, a non-hazard blend of 32.5% urea and 67.5% de-ionized water, is sprayed into the exhaust stream of diesel vehicles. SCL delivers DEF to your facility, guides you on storage, and ensures supply never runs out.
Automotive
Whether you are an independent automotive shop or a multi-store dealership group, SCL offers an extensive portfolio to help manage your bottom line. We offer fuel and lubricant monitoring services to ensure shelf lives are accurate and products are always in stock. We even assist installers, dealerships and mobile mechanics in creating customized service packages, ultimately generating more leads and greater marketing opportunities.