SCL - SAN JOSE, CA
Fuel, Lubricants & Equipment Rental
17 N Sunset Avenue, San Jose, CA 95116
Phone: (800) 808-5823
Manager: Brett Leggitt
Contact: Jose Rosario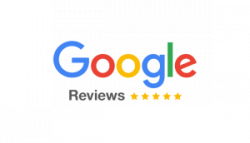 About:

 
Our San Jose facility is centrally located to serve the South San Francisco and Silicon Valley regions encompassing the South Bay. The SCL Fleet operates daily throughout Santa Clara, Palo Alto, Fremont, Milpitas and beyond servicing customers for their bulk lubricant and bulk fuel and DEF needs.
Hours:
Monday: 8am - 5pm
Tuesday: 8am - 5pm
Wednesday: 8am - 5pm
Thursday: 8am - 5pm
Friday: 8am - 5pm
Saturday: Closed
Sunday: Closed
Cardlock Fuel 24/7
Service Area:
San Jose, CA
Santa Clara, CA
Palo Alto, CA
Fremont, CA
Milpitas, CA
Silicon Valley, CA
South San Francisco, CA
San Bruno, CA
San Carlos, CA
Sunnyvale, CA
Redwood City, CA
Mountain View, CA
Morgan Hill, CA
San Mateo, CA
Menlo Park, CA
Union City, CA
Pleasanton,  CA
GET A FREE QUOTE
Request a quote and one of our professionals will call you back within 24 hours. For immediate assistance, please call us at 888-456-4560.
Services Available at this Location:
Product Categories at this Location:
Industry Sectors served at this Location: