How We Serve Our Agriculture Partners
The agricultural industry may never be predictable, but the reliability of our products and the timeliness of our deliveries remain consistent.
Issues
With over 400 commodities producing one-third of our nation's vegetables and two thirds of fruits and nuts, California crop outputs equate to about $50+ billion annually. Despite that impressive output, California farmers face some of the most stringent regulatory compliance obstacles in the modern world. And there is always the challenge of fueling your equipment in the field. Regardless of how you fit into the agriculture industry, you need the right partner to keep your business in line and up to speed with everything from monitoring regulations to implementing environmentally friendly petroleum alternatives.
Our capacity for on-site fuel deliveries as well as environmentally conscience lubrication solutions help you avoid putting work days on hold.
Solutions
Our dedication to the agricultural community started nearly 40 years ago when SCL President and CEO Richard Becktel spent his younger days tending to smudge pots on his uncle's San Juan Capistrano farm. Those experiences left a lasting impression on the daily demands affecting our agricultural partners today. At SCL, we understand the difficulties surrounding the industry and are constantly developing solutions that meet and exceed their needs. We monitor and advise you on the ever-changing regulatory landscape. Our capacity for on-site fuel deliveries as well as environmentally conscience lubrication solutions help you avoid putting work days on hold. Perhaps most importantly, we spend time getting to know our customers in the agricultural community. We have built relationships with nurseries and farmers of avocado, citrus, nuts and grapes throughout California, and we work tirelessly to ensure they have what they need so they can focus on what's important.
See the Savings with Our Fuel Economy Calculator
Motor Oils
Protecting engines against wear, sludge and corrosion is the primary function of any motor oil. The difficult part is ensuring your oil meets or exceeds operating requirements. SCL offers full synthetic, blends, high-mileage and conventional options to protect and optimize engines.
Hydraulic Oils
We not only offer hydraulic solutions for everything from rotary vanes to peristaltic pumping systems; our experts understand how to best apply products to fit your application. Choose from an expansive portfolio of solutions for thermal and oxidative stability, corrosion control and more.
Fuels
Constant fluctuations in fuel pricing make it extremely difficult to manage or predict your bottom-line costs. SCL experts can help optimize your fuel consumption by understanding your specific needs and introducing simple and effective solutions.
"Our equipment is a $3 million investment. If at any given time, any of our machines go down it will impact our entire operation and all the employees of the company."
—Alex Uribe, Operations Manager, AGRI SERVICE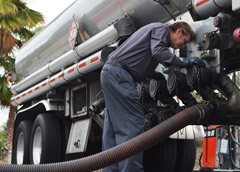 On-Site Fueling
At SCL, our trucks deliver fuel on demand to customers requiring either bobtail or wet-hosing services. On-site fueling is all about convenience for our customers and logistical control for those who need to save time while monitoring operating expenses.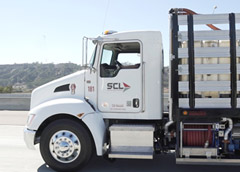 Logistics
At SCL, we coordinate deliveries to your facility, and even work to ensure re-ordering occurs when it needs to so that you can concentrate on the everyday demands of your business.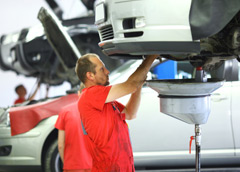 Preventative Maintenance
Our experts work with you on creating a preventative maintenance plan so that you can get the most out of each service and extend the life of your machines without sacrificing performance.