SCL - ORANGE, CA
Fuel, Lubricants & Equipment Rental
1825 W. Collins Avenue, Orange, CA 92863
Phone: (800) 984-5823
Manager: Travis Becktel
Contact: Lora Flores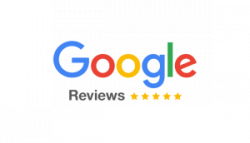 About:

 
Located conveniently at the intersection of I-5 and Highway 57, our Orange, CA facility services customers throughout the Los Angeles metro area including Anaheim, Santa Ana, Riverside, Long Beach, San Bernardino and beyond. A cardlock fueling station out front serves the trucking and logistics industry. As the main headquarters for SCL, the facility maintains one of our largest warehouses and the lubricants and other industrial chemicals are available for will call or delivery throughout Southern California.
Hours:
Monday: 7am - 5pm
Tuesday: 7am - 5pm
Wednesday: 7am - 5pm
Thursday: 7am - 5pm
Friday: 7am - 5pm
Saturday: Closed
Sunday: Closed
Service Area:
Orange, CA
Anaheim, CA
Santa Ana, CA
Riverside, CA
San Bernardino, CA
Los Angeles, CA
Long Beach, CA
Huntington Beach, CA
Torrance, CA
Ontario, CA
Irvine, CA
Fontana, CA
Inland Empire, CA
Fullerton, CA
San Fernando Valley, CA
Corona, CA
Santa Fe Springs, CA
City of Industry, CA
City of Commerce, CA
Montebello, CA
Wilmington, CA
Palm Springs, CA
Rancho Cucamonga, CA
GET A FREE QUOTE
Request a quote and one of our professionals will call you back within 24 hours. For immediate assistance, please call us at 888-456-4560.
Services Available at this Location:
Product Categories at this Location:
Industry Sectors served at this Location: