SCL - SAN MARCOS, CA
Fuel, Lubricants & Equipment Rental
145 Via Vera Cruz, San Marcos, CA 92078
Phone: (760) 744-5441
Manager: Scott Parry
Contact: Keith Kerslake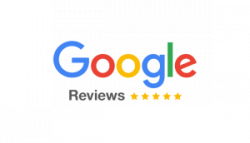 About:

 
Our San Marcos distribution center and cardlock fueling station is located at a central North San Diego County location just off the key Route 78 transportation corridor. The facility's central location is also a hub for bulk DEF and bulk fuel delivery and bobtail services with capabilities extending from San Marcos to Oceanside, Fallbrook, El Cajon, Otay Mesa, National City, Poway, Temecula and everywhere in between.
Hours:
Monday: 7am - 5pm
Tuesday: 7am - 5pm
Wednesday: 7am - 5pm
Thursday: 7am - 5pm
Friday: 7am - 5pm
Saturday: Closed
Sunday: Closed
Cardlock Fuel 24/7
Retail Pump Fuel
Service Area:
San Marcos, CA
Oceanside, CA
Fallbrook, CA
El Cajon, CA
Otay Mesa, CA
National City, CA
Poway, CA
Temecula, CA
Route 78
Pala Mesa, CA 
Bonsall, CA
Camp Pendleton, CA
Santee, CA 
Lakeside, CA 
La Mesa, CA
Spring Valley, CA
Rancho Bernardo, CA
Point Loma, CA
Coronado, CA
GET A FREE QUOTE
Request a quote and one of our professionals will call you back within 24 hours. For immediate assistance, please call us at 888-456-4560.
Services Available at this Location:
Product Categories at this Location:
Industry Sectors served at this Location: