A non-additive solution to breaking NOx emissions into less impactful nitrogen and water.
Due to emission standards adopted by the U.S. Environmental Protection Agency in 2010, more and more trucks and engine manufacturers are using DEF in a system called Selective Catalytic Reduction (SCR). This technology allows medium- and heavy-duty vehicles to break down NOx emissions into harmless nitrogen and water, thus reducing their impact on the environment. DEF and SCR technology allow vehicles to meet newly adopted standards without compromising engine performance and fuel efficiency. At SCL, we not only deliver DEF to your facility, we can guide you on how and where to store it, correct applications in your vehicles, and we can even monitor your tank to ensure you never run out of supply.
SCL also offers DEF at the Pump in locations in Southern California serving north San Diego:
Vista, CA
1321 Distribution Way
San Marcos, CA
145 Via Vera Cruz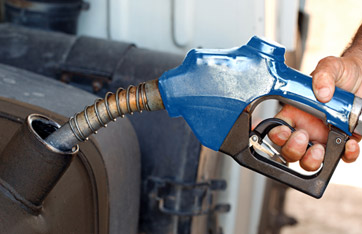 DEF Dispensing Equipment
At SCL, we not only deliver DEF to your facility; we deliver everything you need to properly dispense it. From high-quality, durable pumps to small tote systems and larger, 6,500-gallon systems, we distribute all the equipment you need.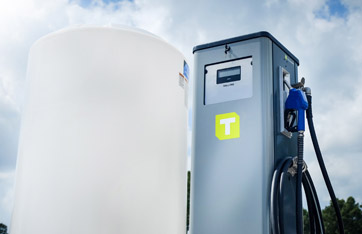 DEF Tank Monitoring
We know you need to focus your attention elsewhere, so our SCL experts have everything to ensure your on-site tanks have adequate shelf life and that you'll never run out of what you need. We'll even fill your tanks when supply is low.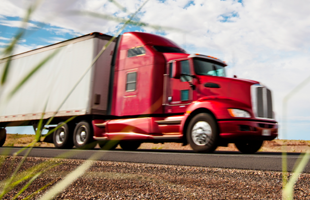 DEF Delivery
Managing a fleet of vehicles or stationery generator is challenging, so let SCL save you time and expense by delivering high-quality DEF directly to generator, your fleet, or on-site storage containers. Other options include on-time delivery of pre-packaged jugs, drums, totes or other bulk options.
DEF is a critical component of diesel generator systems as they are subject to emissions regulations as well. Diesel generators can be shut down at the least opportune time if emissions standards are not met.
With scheduled delivery options according to your operational needs, or if an emergency situation arises, our trained and certified teams stands prepared to provide reliable service and equipment to manage your operations.
Further, our team will help you understand your storage options on-site, and advise on critical contamination risks which can lead to loss of revenue from repairs and engine downtime of your fleet while complying with state, county and city specifications.
"We've been with SCL for about five years now. We don't even have to check our tanks. They know when we need product."
—Greg Evans, Maintenance Manager, ECOLOGY AUTO PARTS