Extended Life Coolants
Controlling heat is an ever-changing problem engine manufacturers face in their search for engine optimization. As engine technology has evolved, so have the formulations surrounding heat protection. Extended life coolants utilize a variety of sophisticated corrosion-inhibiting technologies in order to control heat while optimizing engine performance.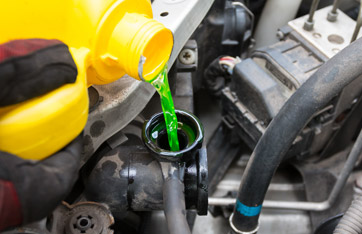 Conventional Coolants
Depending on your application, the equipment you operate may still require conventional coolant technologies. At SCL, we offer automotive and heavy-duty conventional coolants, both of which help to protect your vehicles against cavitation, corrosion and pitting.
ADDITIVES
Companies looking to further protect their fleet's engines often find additional savings with our full line of performance additives. At SCL, we offer a number of additive formulations providing exceptional protection and cleaning capabilities for engine components, fuel systems, and storage tanks. Our experts can offer a comprehensive breakdown of the benefits these additive technologies deliver.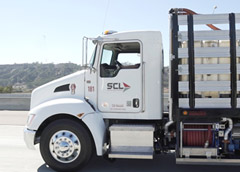 Logistics
At SCL, we coordinate deliveries to your facility, and even work to ensure re-ordering occurs when it needs to so that you can concentrate on the everyday demands of your business.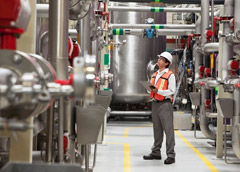 Plant and Equipment Surveys
SCL experts who conduct plant and equipment surveys look at everything from product storage to current equipment applications, providing a third-party perspective aimed at improving your bottom line.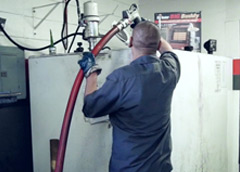 Equipment Programs
SCL is a full-service equipment solutions company. We understand no two clients are alike, which is why we customize your equipment program to match your organization's needs.
"SCL has a bunch of SKU numbers that we could never keep in stock, but they have available for us as needed."
—Gary Fenelli, Vice President and General Manager, FRANK MOTORS