SCL - LANCASTER, CA
Fuel, Lubricants & Equipment Rental
45315 Trevor Avenue, Lancaster, CA 93534
Phone: (661) 948-6048
Manager: Steve Pszyk
Contact: Steve Pszyk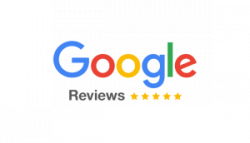 About:

 
Serving as a distribution center and leading provider of Diesel Exhaust Fluid (DEF) for the entire High Desert region, the Lancaster facility delivers to customers across Antelope Valley including Palmdale, Mojave, and to the Victorville and Apple Valley region as well. Businesses operating in the defense industry including on military bases will find a seamless partnership with SCL Team Members maintaining Defense Biometric Identification (DBIDS) credentials.
Hours:
Monday: 7am - 5pm
Tuesday: 7am - 5pm
Wednesday: 7am - 5pm
Thursday: 7am - 5pm
Friday: 7am - 5pm
Saturday: Closed
Sunday: Closed
Cardlock Fuel 24/7
Service Area:
Lancaster, CA
Antelope Valley, CA
Palmdale, CA
Mojave, CA
High Desert, CA
Victorville, CA
Apple Valley, CA
Edwards Air Force Base, CA (AFB)
Adelanto, CA 
Inyokern, CA
Rosamond, CA 
Hesperia, CA 
Grapevine, CA 
Santa Clarita, CA
Kern County, CA
Naval Air Weapons Station China Lake, CA
Ridgecrest, CA
GET A FREE QUOTE
Request a quote and one of our professionals will call you back within 24 hours. For immediate assistance, please call us at 888-456-4560.
Services Available at this Location:
Product Categories at this Location:
Industry Sectors served at this Location: