Full Synthetic Motor Oils
SCL offers a portfolio of the most advanced full synthetic motor oils to handle the toughest of applications. Provide your vehicles with additional protection to fight against sludge and wear, all the while keeping pistons cleaner and engines lasting longer.
Industrial Oils
Sourcing the right industrial lubricants can reduce costly downtime. At SCL, we offer a wide spectrum of ISO grades and viscosities that service extreme- to moderate-temperature applications as well as complex food grade and environmental applications.
Transmission Oils
For fleet owners or installment facilities that service a variety of makes and models, staying current with the latest OEM specifications changes requires precious time and energy. SCL experts help alleviate any guesswork when it comes to transmission service.
Shop Products
Decrease Wear and Upgrade Your Performance
Additional Services
---
On-Site Fueling
Oil Analysis
Disposals
Bulk tanks
See the Savings with Our Fuel Economy Calculator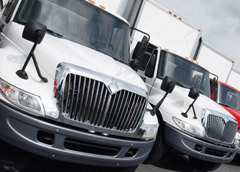 Fleet Evaluations
Our experts conduct fleet surveys for companies and municipalities, ensuring that your fleet is being maintained at the right intervals with the right products. That alone can keep your vehicles on the road for longer.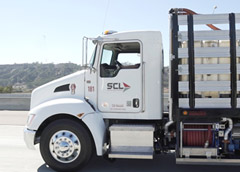 Logistics
At SCL, we coordinate deliveries to your facility, and even work to ensure re-ordering occurs when it needs to so that you can concentrate on the everyday demands of your business.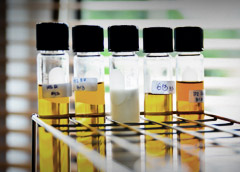 Oil Analysis
Our oil analysis option ensures that your products are performing to their standards. We work with customers to test fluids at specified time or distance intervals to better educate on any potential red flags or inconsistencies.
"Our customers come to us and expect us to be the experts on their vehicles. And when it comes to lubricants, SCL is absolutely the expert."
—Gary Fenelli, Vice President and General Manager , FRANK MOTORS