How We Serve Our Trucking Partners
We are constantly educating our partners on anything from environmental initiatives to the latest fuel economy standards.
Issues
With abundant opportunities in hauling raw materials, works in progress and finished goods, California maintains a strong foothold in the trucking industry. Our state's fleet owners undergo some of the most stringent environmental and federal regulations when it comes to hauling freight. Whether you're running tractor trailers, bobtails, flatbeds or hotshot units, the complexities surrounding rules and regulations for drivers and vehicles can be a full-time job in itself. The cost effective nature of the transportation industry has shifted the focus of fleet owners to improving operational efficiencies in order to remain competitive and offset perpetually increasing CARB regulations. Now more than ever, companies need a partner that can not only supply lubrication and energy needs but also provide solutions that will help them stay compliant and ahead of the competition.
Our customers rely on us for lubrication knowledge, service interval consulting and customized solutions to meet their individual needs.
Solutions
At SLC, we understand the daily demands of the trucking industry because we run our own fleet of 30+ different vehicles. We are constantly re-evaluating every touch point within our transportation arm with the mindset of eliminating inefficiencies and improving timeliness. Our customers, who represent a wide variety of the industry sector, rely on us for lubrication knowledge, service interval consulting and customized product package solutions to meet their individual needs. We help educate fleet operators on new products that lead to greater efficiency, performance output and reliability. We even distribute unique solutions such as environmentally friendly products for state and local municipalities as well as green initiative organizations. In all cases, we have always remained true to our word when it comes to protecting and optimizing the machines that keep our country moving.
See the Savings with Our Fuel Economy Calculator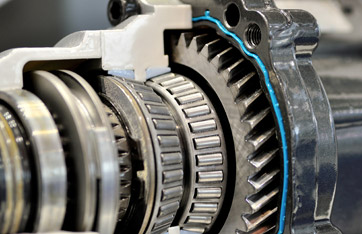 Transmission Oils
For fleet owners or installment facilities that service a variety of makes and models, staying current with the latest OEM specifications changes requires precious time and energy. SCL experts help alleviate any guesswork when it comes to transmission service.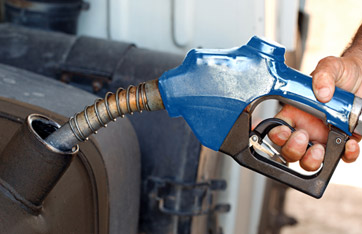 Diesel Exhaust Fluid
A non-hazard solution, Diesel Exhaust Fluid is a blend of 32.5% urea and 68.5% de-ionized water. DEF is sprayed into the exhaust system of diesel vehicles to break down dangerous NOx emissions into harmless nitrogen and water. Used by many fleets and municipalities due to its environmentally friendly properties, DEF is an increasingly popular product option among SCL customers.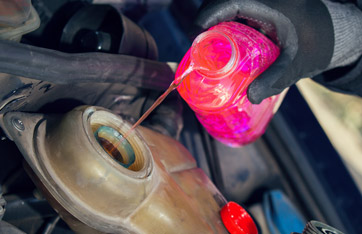 Heavy Duty Antifreeze
Driving conditions can dramatically affect the performance of your vehicle. Having the right heavy duty antifreeze coolant helps control the transfer of heat while keeping your equipment running cool the entire time. SCL experts can help determine the right product for your application.
"We don't have to worry about checking our inventory. Before we know it, the SCL truck is here and they just fill us up."
—Javier Rodriguez, General Manager, J & R FLEET SERVICES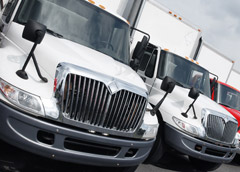 Fleet Evaluations
Our experts conduct fleet surveys for companies and municipalities, ensuring that your fleet is being maintained at the right intervals with the right products. That alone can keep your vehicles on the road for longer.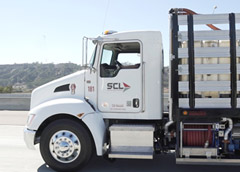 Logistics
At SCL, we coordinate deliveries to your facility, and even work to ensure re-ordering occurs when it needs to so that you can concentrate on the everyday demands of your business.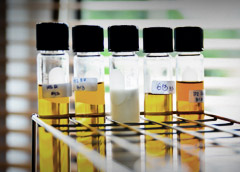 Oil Analysis
Our oil analysis option ensures that your products are performing to their standards. We work with customers to test fluids at specified time or distance intervals to better educate on any potential red flags or inconsistencies.