Our Approach to Logistics
At SCL, our top priority is finding the right products for the right applications all while making sure your delivery timeline and your customer experience are both seamless and satisfactory.
Features
It's rare for businesses in any industry sector to work with one distribution company for all of their product needs. Many times, distributors offer only certain brands, a limited inventory, and a portfolio that doesn't include specific products that customers want. If a company prefers to go with one brand of motor oil and another brand for coolants, that can mean tapping more than one source for fulfillment. For operators, that's a lot of juggling outside of everyday business demands.
Although our large inventory allows us to fill 99.5% of our orders within the next day, we often go outside our own walls to find exactly what products our customers want.
Benefits
SCL is not just a distribution company; we are a logistics and a solutions provider. We have 4,500 products in our portfolio from a number of different brands because we know our customers need the right product for their application. Although our inventory often allows us to fill 99.5% of our orders within the next day, we often go outside our own walls to find exactly what products our customers want. Sometimes that means working with other distributors; other times it means finding experts outside of SCL who can properly identify and recommend the correct products. Regardless, getting you what you need to run your business effectively and efficiently is our main focus. We are committed to not only finding what you need but also delivering it in a safe and timely manner. And if you're not sure what product to go with, we have the experts to help with that too. Our technical team can advise what products work best with your equipment or your applications, taking into account your budget and, most importantly, your priorities.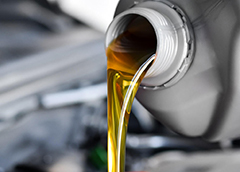 Lubricants
SCL provides lubrication technology for nearly every application. We understand that utilizing the right lubricants can minimize friction between components, increasing production efficiency while extending the lifespan of your engines.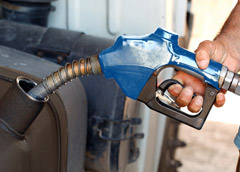 Diesel Exhaust Fluid (DEF)
DEF, a non-hazard blend of 32.5% urea and 67.5% de-ionized water, is sprayed into the exhaust stream of diesel vehicles. SCL delivers DEF to your facility, guides you on storage, and ensures supply never runs out.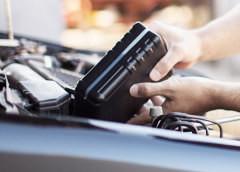 Additives
At SCL, we offer a number of additive formulations that provide exceptional protection and cleaning capabilities for engine components, fuel systems, and storage tanks. Our products also often lead to additional savings for fleets.
Trucking
Our customers rely on us to recommend the right products for their applications. We help educate fleet operators on the latest industry specifications, giving their equipment the protection to last longer and go further.