SCL - GREENFIELD, CA
Fuel, Lubricants & Equipment Rental
845 Walnut Avenue, Greenfield, CA 93927
Phone: (800) 808-5823
Manager: Ron Roth
Contact: rothr@scoil.com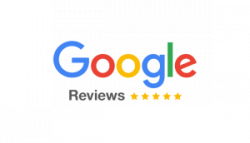 About:

 
In the heart of Monterey County, the Greenfield distribution center is key to protecting and optimizing the agricultural industry, delivering lubricants, chemicals, fuel and DEF across the Salinas Valley including Soledad, Greenfield, Gonzalez, and King City. The wine growing region of Paso Robles and military bases of Hunter-Liggett and Camp Roberts are served out of Greenfield. SCL Team Members maintain Defense Biometric Identification (DBIDS) credentials for a seamless customer experience to military installations.
Hours:
Monday: 8am - 5pm
Tuesday: 8am - 5pm
Wednesday: 8am - 5pm
Thursday: 8am - 5pm
Friday: 8am - 5pm
Saturday: Closed
Sunday: Closed
Service Area:
Soledad, CA
Greenfield, CA
Gonzalez, CA
Paso Robles, CA
King City, CA
Salinas Valley, CA
Monterey, CA (AFB)
Hunter-Liggett, CA 
Camp Roberts, CA
San Lucas, CA 
Templeton, CA 
Atascadero, CA 
Morro Bay, CA
San Luis Obispo, CA
San Miguel, CA
Arroyo Grande, CA
San Benito, CA
GET A FREE QUOTE
Request a quote and one of our professionals will call you back within 24 hours. For immediate assistance, please call us at 888-456-4560.
Services Available at this Location:
Product Categories at this Location:
Industry Sectors served at this Location: