Our Approach to Oil Analysis
We provide comprehensive fluid testing to ensure your equipment and its components are working both efficiently and effectively.
Features
Fleet owners, heavy equipment operators and industrial technicians frequently change component fluids in an effort to boost performance and protect the integrity of their engines. Oftentimes, they dispose of expensive products prematurely or even worse, continue operating with underperforming and outdated fluids. Oil analysis evaluates how effective that new or existing product is when it comes to your vehicles, and if everything is working as it should. Ideally, after 3,000 miles, for example, you want your oil to have the same chemical makeup as the virgin product you started with. In oil analysis, samples are benchmarked against virgin product specifications to determine areas of degradation or concern. The results will evaluate whether current practices will lead to unwanted deposits or shorter time intervals between required services, which ultimately means higher costs. Although other companies provide oil analysis , they often leave customers to interpret results themselves and, if necessary, find their own solutions.
Although other companies provide oil analysis services, they often leave customers to interpret results themselves and, if necessary, find their own solutions.
Benefits
At SCL, we take oil analysis seriously because we understand these results tell the true story on how your equipment is performing on a daily basis. We first establish a qualified batch sample, send the sample to a contracted partner lab and then provide a comprehensive analysis of your test results. If the analysis is free of contaminants after a specific time or distance interval, then we may recommend extending intervals between services, which may lead to overall cost savings. If there are any concerns related to elevated wear metals, contaminants or diminished protection in the products you are using, we have the expertise to recommend the right product for the right application. Our consultants can pinpoint whether a small number of your units need extra attention or if your entire fleet may be at risk.

Introducing SCL C²
SCL C², our own signature Contamination Control Program, brings convenience and the consistent gathering and analysis of data for a full picture of the health and performance of your equipment. You take a sample, place it into the provided envelope addressed to the lab, we flag anything negative in the report, notify you, and start working on a solution.
Analyzing the oil in your vehicle or machine is like sending your blood to the lab for health tests.

Whether critical equipment with high pressure systems or construction equipment in the field, taking 5-10 minutes to pull a sample can save thousands from down equipment time or a major capital expense surprise. Routine oil analysis is key to gaining foresight on what your organization can do proactively to reduce the likelihood of equipment failure and maintain cost-saving, top performance.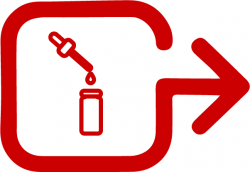 10 "Certified Clean" 4 oz. Oil Sample Bottles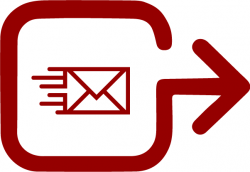 10 USPS First Class Prepaid Envelopes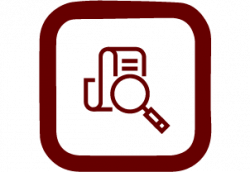 Access to your results via secure web portal, including OMA1 certified diagnostics and expert analysis on all reports
Our experts work with you to determine what to do with the data when the data is bad.
Contact Us to learn more and gain knowledge through essential testing of your equipment and machine fluids with the convenience of SCL C².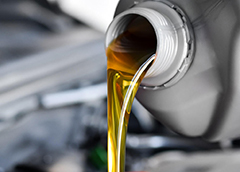 Lubricants
SCL provides lubrication technology for nearly every application. We understand that utilizing the right lubricants can minimize friction between components, increasing production efficiency while extending the lifespan of your engines.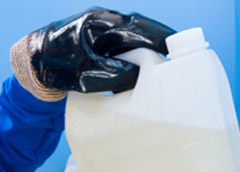 Chemicals
Our chemical portfolio can aid technical and food manufacturing processes used in various industry sectors. From solvents to alcohol, acetones to glycols, we source products that meet and exceed the most stringent of QC specifications.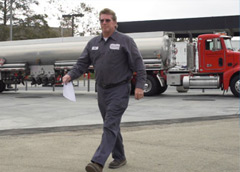 Fuels
Constant fluctuations in fuel pricing make it extremely difficult to manage or predict costs. SCL experts can help optimize your fuel consumption by understanding your specific needs and introducing simple and effective solutions.
Trucking
Our customers rely on us when it comes to recommending the right products for their application. We help educate fleet operators on the latest industry specifications giving their equipment the protection needed to last longer and go further.