SCL - VISTA / SAN DIEGO, CA
Fuel, Lubricants & Equipment Rental
1231 Distribution Way, Vista, CA 92081
Phone: (760) 744-5441
Manager: Scott Parry
Contact: Mike Schulze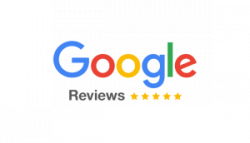 About:
Serving all of San Diego County's industrial lubricant, industrial chemical and mobile fuel delivery needs, the extensive warehouse located in Vista is a main distribution center extending the SCL fleet to customers across North San Diego County, Escondido, East County, Kearny Mesa, Miramar and beyond the National City and Chula Vista. There is a CFN cardlock fueling station onsite.
Hours:
Monday: 7am - 5pm
Tuesday: 7am - 5pm
Wednesday: 7am - 5pm
Thursday: 7am - 5pm
Friday: 7am - 5pm
Saturday: Closed
Sunday: Closed
Cardlock Fuel 24/7
Retail Pump Fuel
Service Area:
Vista, CA
North County San Diego, CA
Escondido, CA
East County, CA
South County, CA
Kearny Mesa, CA
Miramar, CA
Encinitas, CA
Mira Mesa, CA
El Cajon, CA
Santee, CA
National City, CA
Chula Vista, CA
Mission Valley, CA
GET A FREE QUOTE
Request a quote and one of our professionals will call you back within 24 hours. For immediate assistance, please call us at 888-456-4560.
Services Available at this Location:
Product Categories at this Location:
Industry Sectors served at this Location: