Our Approach to Plant and Equipment Surveys
Ensuring you're in compliance, using the right products for the right application, and running as efficiently as possible.
Features
With education a central component at SCL, we know what to look for when it comes to proper storage of chemicals and other environmentally sensitive products. We understand current government regulation standards, and we often help facility managers make adjustments to ensure compliance. Plant and equipment surveys also take into account the products you're using, if they're right for your application, and whether you have dedicated equipment to prevent contamination. Our goal is always to ensure our customers are operating at optimal safety and efficiency, down to adequate storage and containment of products or simple housekeeping improvements such as proper labeling.
These surveys help our experts understand your operations, and help facility managers make cost-saving adjustments right out of the gate.
Benefits
Plant and equipment surveys are often the first service we offer to new and potential customers, before we even start doing business together. These surveys help our experts understand your operations, and help facility managers make cost-saving adjustments right out of the gate. Many of the recommendations, which can be as simple as installing proper containment around chemicals or as significant as a major overhaul in safety precautions, can ultimately save the customer hefty fines from government agencies that could find them liable. Our experts also work to ensure you're using the right product for your application, and that you're operating at the best possible efficiency, which can save you valuable time and money.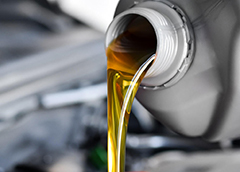 Lubricants
SCL provides lubrication technology for nearly every application. We understand that utilizing the right lubricants can minimize friction between components, increasing production efficiency while extending the lifespan of your engines.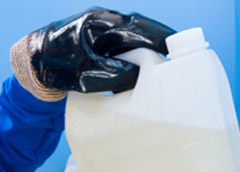 Chemicals
Our chemical portfolio can aid technical and food manufacturing processes used in various industry sectors. From solvents to alcohol, acetones to glycols, we source products that meet and exceed the most stringent of QC specifications.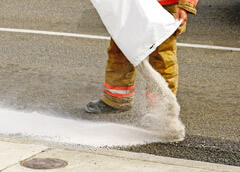 Absorbents
Managing any type of spill is a challenge, especially when it comes to lubricants. In the event of an emergency, it's always important to minimize hazards by having the most reliable tools at your disposal.
Industrial Manufacturing
We've helped customers that produce parts for Boeing, components for firearms, and others that demand the utmost in precision. To achieve that, we offer lubricants that produce the smoothest of finishes while maintaining performance day after day, run after run. We know what works with different hydraulic systems, how certain metals determine your coolant choice, and why it all comes down to performance.