SCL - East Bay, CA
Fuel, Lubricants & Equipment Rental
992 Hensley Street, Richmond, CA 94801
Phone: (800) 808-5823
Manager: Brett Leggitt
Contact: Jeff Gibbons: GibbonsJ@scoil.com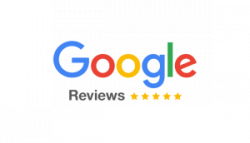 About:

 
Located in the heart of the industrial East Bay, with easy freeway access to San Francisco and north beyond Vallejo to the wine and agricultural regions surrounding Napa Valley, our Richmond fuel delivery facility and industrial lubricants and chemicals warehouse serves the entire Bay Area including the port of Oakland.
Hours:
Monday: 8am - 5pm
Tuesday: 8am - 5pm
Wednesday: 8am - 5pm
Thursday: 8am - 5pm
Friday: 8am - 5pm
Saturday: Closed
Sunday: Closed
Service Area:
San Francisco, CA
Bay Area, CA
East Bay, CA
Napa Valley, CA
Oakland, Richmond, CA
Vallejo, CA
San Pablo, CA
Albany, CA
Alameda, CA
Walnut Creek, CA
Vacaville, CA
Hayward, CA
El Cerrito, CA
Alameda County, CA
San Bruno, CA
San Leandro, CA
Dublin, CA
Livermore, CA
GET A FREE QUOTE
Request a quote and one of our professionals will call you back within 24 hours. For immediate assistance, please call us at 888-456-4560.
Services Available at this Location:
Product Categories at this Location:
Industry Sectors served at this Location: