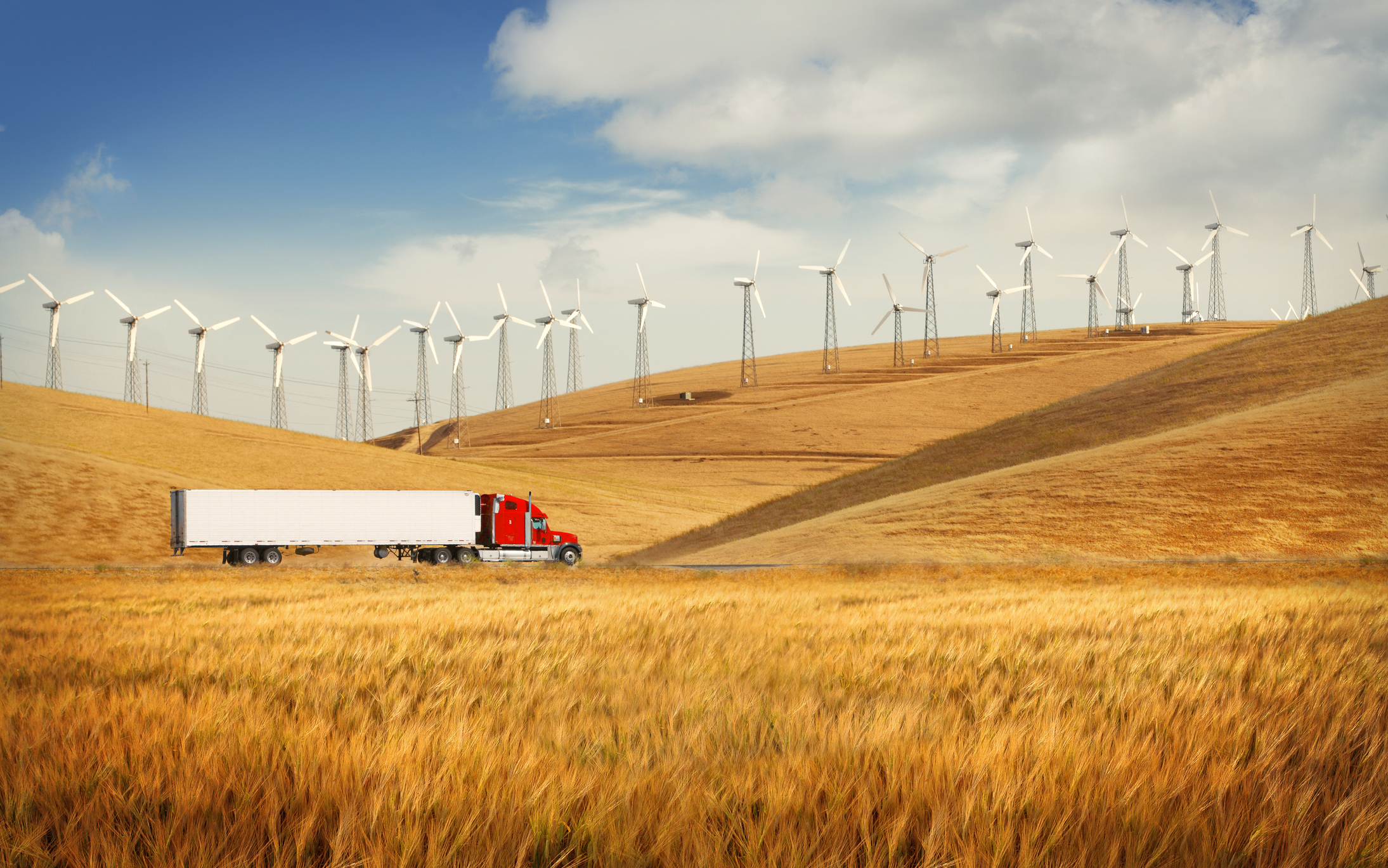 SCL Attempts to Break Down the Trump/Biden Stances for a Clearer View of Impact
As we approach what many consider the most consequential election in U.S. history, several key issues have emerged as having the potential for greatest impact in our industry – one of which is energy.
In an attempt to sift through the chatter, here are some points to keep in mind as far as how each candidate's platforms could impact how SCL does businesses and how customers like you move forward in an uncertain economy.
Zero Emissions vs. Rolling Back Restrictions
The Biden Plan – which has drawn both ire and support due to its comparisons to The Green New Deal – is rooted in the concepts of a Clean Energy Revolution and Environmental Justice. The "9 Key Points" of Biden's plan begin with day one in office, where the former Vice President promises to reverse policies enacted by President Trump.
The plan commits to:
• Reinstating some Obama-era policies like methane limits and gas operations, and taking some measures even further by requiring all new light- and medium-duty vehicles to be zero-emission vehicles.
• Enacting an "irreversible" path to achieve economy-wide net-zero emissions no later than 2050, one tenant of which would require polluters to bear the full cost of carbon emissions. Critics say this would put the burden on fossil fuel producers while ignoring consumer pollutants.
• Rejoining the Paris Climate Agreement, a move it states would reposition the U.S. as a leader in reducing greenhouse gas emissions.
• Invest over $400 billion in clean energy and innovation over 10 years.
• Accelerating the deployment of clean technology by targeting households. The goal, according to the Biden campaign, would be to reduce the carbon footprint of the U.S. building stock 50% by 2035. This element also focuses on pushing the agricultural sector to net-zero emissions.
• Holding polluters accountable by requiring public companies to disclose climate-related financial risks to shareholders and the greenhouse gas emissions in their operations and supply chains. According to JoeBiden.com, "Biden will direct his EPA and Justice Department to pursue these cases to the fullest extent permitted by law and, when needed, seek additional legislation to hold corporate executives personally accountable – including jail time when merited."
• Create 10 million jobs through the pursuit of infrastructure for clean energy, with promises to force coal companies to pay more into black lung cases.
The Trump Administration has taken a starkly different approach, citing American oil and gas as offering "security" after two decades of moving away from dependence on foreign resources. With the exception of committing to extending a 10-year moratorium on off-shore drilling in the eastern part of the Gulf of Mexico, he has advocated for it in other regions throughout the United States, putting him at odds with environmental advocates.
Trump has also long refused the concept the United States should undergo economic and financial repercussions when globally it produces far less emissions than other world powers.
He has openly and harshly dismissed the concept of climate change as a hoax, using his America First Energy Plan to instead focus on jobs and the promise that "American energy policy must balance environmental protection with economic growth in order to encourage innovation, discovery and prosperity.
Instead of solar or wind – which Trump has been highly critical of – his plan and most recent executive orders have focused on the environment through water resource management and infrastructure; conservation and regeneration of forests; and by taking a strong stance on active forest management to control wildfires.
When it comes to energy, predictably, Trump is focused on it from the standpoint of American business, innovation, and job creation – not climate change or emissions, the central issue of Biden's platform.
What Both Options Could Mean for Our Industry
The most obvious fallback from Biden's plan for our industry would be the costs that could come from enacting further restrictions with regard to greenhouse gas emissions and reducing carbon footprint.
"A lot of people want us – as a country – to be on a path to cleaner energy, to be less dependent on foreign resources, but we have to think about at what cost that will come," said SCL General Manager Travis Becktel. "We're talking about a push to make all fleets electric, you have to think about where all of your trucks are going to plug in while they're on the road or when they're back at your facility. It's an investment to consider, but if there has to be somewhere for that clean energy – that solar energy, that wind energy – to be stored. And with the State Gasoline Tax being our main source for road and transportation projects, you have to think about where that revenue stream will come from."
Critics of an expeditious pursuit of clean energy say that while companies will be forced to spend more to meet tightened restrictions that Biden's Clean Energy Revolution, the idea that rolling blackouts would still occur only transfers control of the grid to another entity.
There's also the glaring issue of infrastructure to hold green energy. In 2019, an estimated 34% of California's electricity came from renewable energy sources, yet the state still experienced record rolling blackouts due to dangerously low power reserves.
Supporters say the extreme heat leading to rolling blackouts stems from fossil fuels in the first place, and the only way to both stop the global warming is to change course to clean energy.
For many business owners, bearing the burden of that shift is too much – especially when considering the investments in electric fleets, costs associated with improvements to infrastructure to maintain those vehicles, and higher maintenance costs typically associated with electric vehicles.
"For any of that to work, infrastructure – including charging stations – need to be built," Becktel said. "And with our gas tax primarily serving as the funder of highway infrastructure – including new roads and road repairs – where will that revenue come from if our vehicles are all electric? The question needs to be asked about where the revenue will come from if 5% or 20% or more of vehicles on the road will not be contributing to that tax revenue stream."
In California, state lawmakers have predictably favored the pursuit of clean energy over the costs associated with implementing it. In late September, Gov. Gavin Newsom called for a ban on all sales of new gas-powered vehicles by 2035, the most aggressive clean-air policy in the country.
"With this issue, and many other issues, we have to weigh like everyone else what do you gain and what do you lose with every policy on the table," Becktel said. "There's no short solution to the pursuit of cleaner energy. We are making moves as an industry to get there already – it's just a matter of whether you want those moves to happen faster, who you believe should be responsible for making those advancements, and what steps need to be taken as far as infrastructure to make any changes we make effective."
Contact an SCL Consultant today 
In a wide range of automotive, industrial and commercial sectors, SCL remains steadfast on its commitment to product and industry knowledge, performance satisfaction and superior logistics. We protect and optimize the machines that keep our country moving. For more information on how we help can help with services including bulk purchasing or managing inventory, contact an SCL expert today.
Tags:
America first energy plan
,
blackouts
,
california electricity
,
california gas tax
,
clean energy
,
Donald Trump
,
emissions
,
engine ban
,
gas tax
,
gas-powered engines
,
Gavin Newsom
,
greenhouse gas
,
greenhouse gases
,
Joe biden
,
off-shore drilling
,
president trump
,
renewable energy
,
the Biden plan
,
water resources