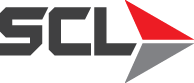 UPDATE: March 19, 2020 1PM PST
All CFN stations at SCL locations are open.
The County of Marin has given SCL and employees permission to continue operations delivering fuel, oil, and other relates supplies so the County fleet can stay functional through the shelter in place process.
Updated as of March 16, 2020 3PM PST
We at SCL are monitoring the COVID-19 situation closely, including taking notice of recommendations provided by government and health officials.  Our first priority is the wellbeing of our employees, customers and public at large.
At the same time, we recognize that we have a civic responsibility to continue conducting business whenever possible including as a provider of emergency services.  Many of our customers play a key role in maintaining stability and support to the public and for continued commerce, including during uncertain times.
We will be posting updates at SCLubricants.com
Steps We Are Taking To Ensure Safety
We apologize for any inconvenience this may cause you while we institute policies and recommendations towards safety.
Increased frequency of disinfection and cleaning of high-touch areas such as bathrooms, surfaces, door handles, tables, etc.
Encouraging employees and guests to our facilities to modify personal greetings to avoid physical contact.
Many SCL Team Members—including Sales Representatives—are working remotely from their homes and all are being encouraged to communicate electronically with customers and with each other whenever possible. Team Members are taking their business cell phones home with them for continuity of communication.
Given the potential spread of the virus over the coming weeks, we're anticipating additional impacts that may lead to ceasing onsite visits to customers. We are encouraging team members to not do site assessments and surveys at this time and to communicate via phone and email.
Following recommended every day healthy actions per the CDC, and having employees who appear symptomatic stay home.
Servicing Customers
We are not experiencing any supply chain delays at this time and are servicing customers at full capacity with modified plans in place. Our emergency services division is prepared for fuel deliveries and any other critical needs.
Per guidelines from public health officials, we will create space for customers to have safe social distancing while they are served at SCL Facilities.
We are expanding our ability serve customers via Live Chat at SCLubricants.com by reallocating the team to handle enquiries through Live Chat.
For Will Call Pickup, we strongly suggest credit card payment ahead, instead of "Cash on Delivery" so that orders can be processed with limited social interaction.
Trucks/deliveries are running, and operations and will adjust according to your needs. Please communicate any specific needs around deliveries, and leave a primary point of contact for special requests once drivers get onsite.
Sales Representatives are available to process your orders. Email or cell phone is the preferred method of communication as in-house staff is limited.
In an effort to protect the safety and welfare of both our customers and team members, we may deem it necessary to limit or suspend person‑to‑person interactions between our customers and team members at our facilities or customer facilities.
We recognize that these are unsettling times and we want you to know that your safety and wellbeing are our first priority. For questions or concerns please feel free to reach us via our Contact Page.
Thank you,
Richard Becktel
CEO