Leer en Español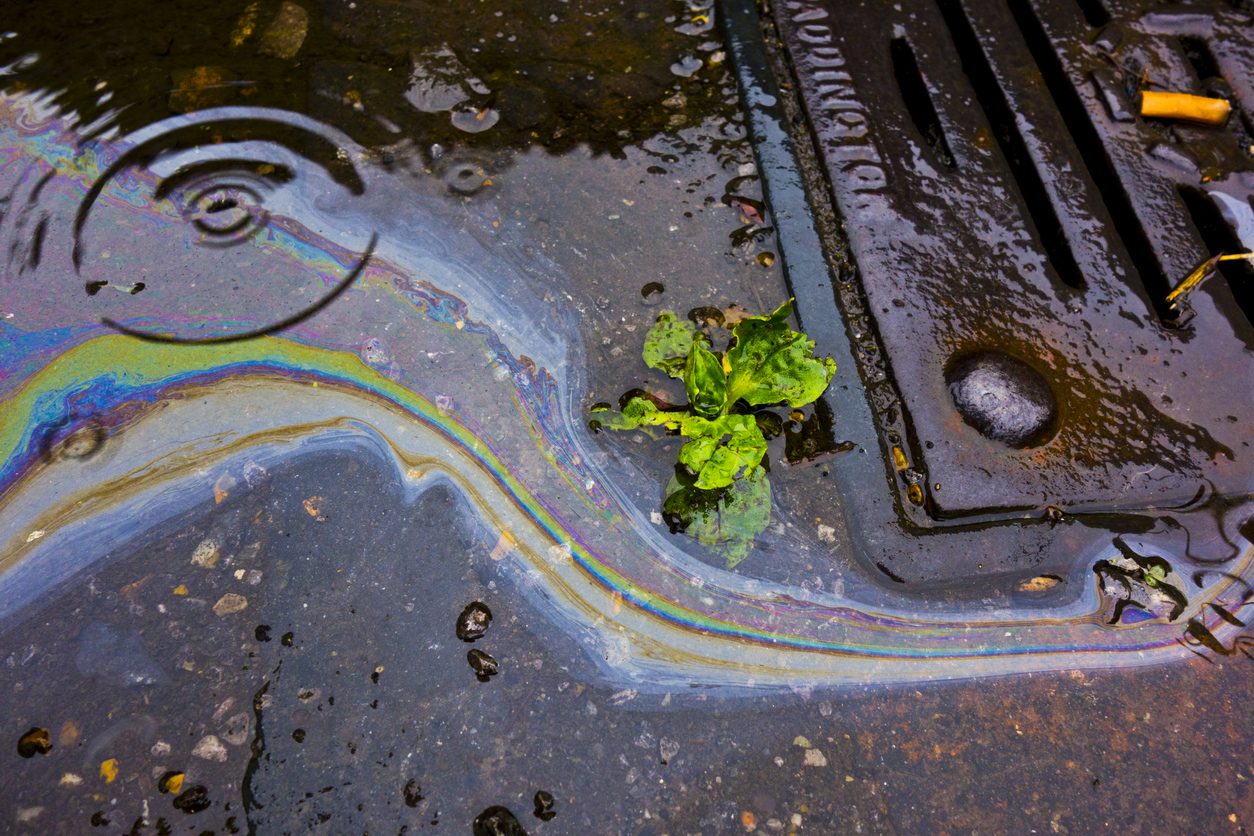 Simple communication and small investments go a long way in preventing accidents 
As the East Coast of the United States braces for the start of hurricane season, the fall months in California have traditionally welcomed the beginning of rain. While that can equate to positive news for our agricultural partners, it can wreak havoc on facilities that keep oil and other lubricants on hand.
As we all prepare for seasonal changes in weather, here are a few suggestions to ensure the safety of your employees and customers, preservation of the environment, and the prevention of violations that can result in hefty fines.
INVEST IN MITIGATION EQUIPMENT

Adding mats in transition zones, such as points of ingress and egress between warehouses and offices, can help prevent mud and grease from being tracked onto carpeted or potentially slick surfaces. It can also reduce the risks of falls among your employees or customers. Simple signage indicating wet floors can also help in those areas or other places where water, grease or lubricants can be inadvertently introduced. In all cases, investing in a few simple tools can ensure employee safety and help avoid costly, unexpected OSHA violations.

COMMUNICATE RISKS TO YOUR TEAM

Communication is key in almost any situation, but especially when it comes to ensuring employees are all on the same page when it comes to safety. Holding a rainy season safety meeting, where items like proper footwear and correct usage of ladders and other equipment are addressed could go a long way in preventing accidents.

KEEP YOUR ENVIRONMENT TOP OF MIND

California has some of the nation's most stringent water quality regulations, and rain events can make keeping those regulations difficult if you aren't prepared. It's essential that you and your team know how your facility could potentially impact nearby creeks, streams, rivers and especially drains that lead directly to the ocean. As far as storm water runoff, it doesn't take much for whatever is on your facility's floors to end up adversely impacting the environment, which could mean costly fines for you. In addition to conducting a plant and equipment survey, it may be wise to invest in drainage swales that help mitigate excessive flow to storm drains, and oil absorbing socks or booms that soak up oil from surface water. For specific regulations and general information on how you can remain in compliance, visit the California State Water Resources Control Board.

STAY ON TOP OF CLEANLINESS

When it comes to runoff, the easiest way you can ensure your facility remains in compliance is to maintain cleanliness. Specifically, keep an eye on forklift debris, as tires often carry dust and particles that can adversely affect storm drain samples. If you haven't already, instituting a regular cleaning schedule that incorporates sweeping floors and removing excess grease build-up can help.

HAVE A PLAN

As the old adage goes, if you fail to plan, you plan to fail. We suggest working with an environmental agency to create a Storm Water Prevention Plan (SWPP). Per California state and federal regulations, industrial facilities are required to take samples every year during a rain event. An SWPP can help you reduce the risk of contaminated samples, perhaps through tools like secondary containment systems or other measures. It may also be beneficial to explore the EPA Spill Prevention, Control and Countermeasure (SPCC) Regulations.
The bottom line is the absolute worst thing you can do as rain season approaches is nothing. It is essential that you take the potential for water influx seriously, as one heavy rain can potentially mean not only a hit to your operations but also your profits and your reputation. No company wants to be hit with EPA, OSHA or state violations, especially when a few simple measures on the front end can prevent them.
Contact an SCL Consultant Today
In a wide range of industrial sectors, SCL is committed to being the number one logistics and solutions provider for the products that protect and optimize the machines that keep our country moving. We pride ourselves on remaining at the forefront of industry trends and technological innovations, and as the market continues to evolve, we are committed to providing extensive product and industry knowledge and total performance satisfaction for our customers. For more information on how we can assist your facility, contact an SCL expert today.
Tags:
california
,
cost savings
,
EPA
,
EPA compliant
,
lubricant distribution
,
lubricant distributor
,
OSHA
,
OSHA Inspection
,
preventative maintenance
,
rain
,
rainy season
,
storm drain
,
water contamination