Businesses evolve over time and often undergo a brand transition to accommodate fluctuations in the economy, macro social transformations, advancements in technology and to reflect new ownership or acquisition. In the world of marketing, an organization's brand — how people perceive the company through communication channels and elements such as its logo, slogan, tag, signature colors and aesthetics — will often transition as a result of such internal or external developments. Jerry McClaughlin, contributing writer for Forbes magazine wrote, "put simply, your 'brand' is what your prospect thinks of when he or she hears your brand name."
A longstanding legacy of quality and integrity
Southern Counties Lubricants began in the 1960's as a Tustin-based, family-owned business and has since gone through multiple iterations over the past six decades. From Desert Counties Oil to Southern Counties Oil, Southern Counties Lubricants and now SCL, our organization continues to evolve along with the market and the times while remaining steadfastly true to our core principles. As a family-run business dedicated to providing quality, petroleum-based products to our customers, we are committed to forming lasting relationships across all industry segments. In 1998, Richard Becktel partnered with Frank Greinke Jr. to develop a strategic business model focusing on the Southern California wholesale lubricant market. As the company grew, so did its geographic footprint, and Richard and his team sought to expand the organization's product offerings and services while remaining true to the original family-run commitment. Since then, Southern Counties Lubricants has grown to become the market's leading distribution and logistics company. Our customers throughout California — many of whom have been with us since the beginning — represent a wide variety of industry sectors ranging from automotive to aviation, transportation, construction and manufacturing.
"As a family-run business dedicated to providing quality, petroleum-based products to our customers, we are committed to forming lasting relationships across all industry segments."
Evolving a brand while staying true to our values
In 2016, we began exploring our strengths and whether we were actively communicating them to our customers and the marketplace. As a result of this inquiry, in late 2016 Southern Counties Lubricants underwent a brand transition to become SCL, introducing a streamlined, contemporary look that more accurately reflects the nature of our diverse client base, the future of the industry, and our role within it. Additionally, we are in the early stages of offering an e-commerce platform that will put the purchasing power in the hands of a new generation of buyers who prefer to transact virtually and electronically. Throughout this transition, our goal has been to actively maintain and reinforce our position as an industry leader, and as a well-respected, family-owned business, we now aim to more visually demonstrate our commitment to our customers and the values we adhere to. We've developed a formula that's worked for thousands of satisfied customers over the years and that recipe for success and satisfaction won't be changing anytime soon. Looking ahead, we'll continue to embrace the technological curve throughout the organization so that we can deliver superior logistics, exceptional product and industry knowledge, and performance satisfaction to our customers across all segments of the marketplace.
Watch our Brand Video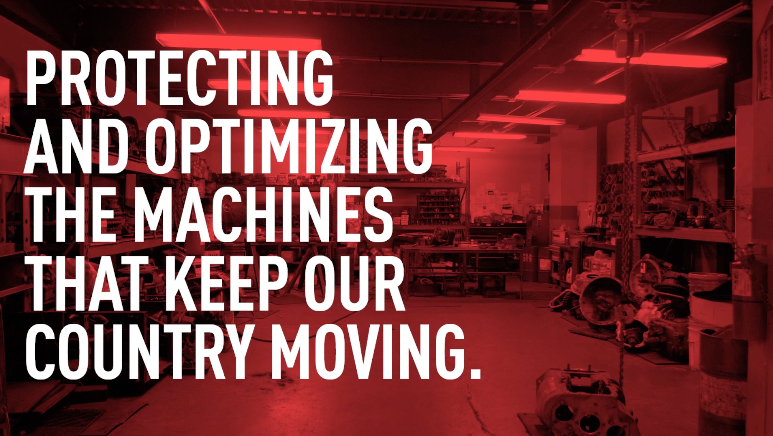 Brand Transition – Elements of the New SCL
Our brand transition includes the development of an e-commerce platform that will allow us to showcase our offering of over 4,500 active product SKUs, a new name that more accurately reflects our geographic reach and the products and services we provide throughout California and beyond, a new logo, and an entirely upgraded aesthetic. With all of these changes, SCL remains as committed as ever to protecting and optimizing the machines that keep our country moving. Our customers require the right product for the proper application in a timely manner and at a competitive price point, so to aid in the delivery of that, our e-commerce platform will bring automated ease to researching, scheduling, purchasing and delivering your most essential lubricant products. With just a few clicks you'll be able to research a wide spectrum of available products to save your organization time and money. Reliability is a hallmark of our organization and is deeply ingrained within our company culture. Our knowledgeable team, consultative approach, our passion to sustainable and mutually beneficial partnerships focused on safety, efficiency, and doing what's right for your businesses will all remain the same.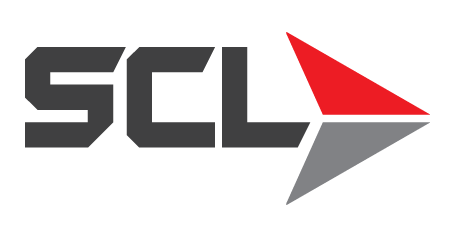 The new look of Southern Counties Lubricants
You will notice as part of our brand transition a new symbol of integrity affixed to our fleet of trucks, on the walls of our warehouses throughout California, and on the uniforms of our dedicated team members. Knowing that we maintain decades of success and accomplishments, developing a new identity was not a decision to be taken lightly. As a logistics company, for our new logo we chose an arrow — a graphic symbol indicating a clear and progressive direction for the industry we intend to lead. A symbol of swiftness, the arrow represents our ability to rapidly deliver products from point A to point B, acknowledging the speed with which we provide our customers with information and solutions to most effectively address their needs, whether they be cost savings strategies, expert advice, or an urgent delivery. This bold new design encapsulates an ingrained commitment to efficiency, reliability, confidence and, of course, teamwork.
Our Commitment
SCL is a family owned B-to-B distributor of oil and chemical products that caters to the industrial sector. Our privately owned family business focuses on developing and maintaining strong relationships with our customers while using our technical know-how to identify the best solutions for our client's businesses to thrive. We are here to support our partners and to share in their successes. In a wide range of industry sectors, if there's metal touching metal, we're involved. As a logistics and solutions provider we know that our customers count on us to deliver quality products and services in a timely manner, always with competitive pricing. Your business relies on superior products and service — we will never forget that you trust us with that enormous responsibility.
Tags:
brand
,
Brand transition
,
company brand
,
distribution
,
family owned business
,
lubricant distributor
,
lubricants
,
marketing
,
petroleum
,
SCL
,
southern counties lubricants