Leer en Español
Read in English
How Does Oil Actually Affect Your Bottom Line?
With the ever increasing cost of running a business, companies will do anything to increase savings to their bottom line. When the cost of lubricants goes up – and it will – fleet managers often think that by changing their oil provider or by switching to a less expensive lubricant they will be saving money. At SCL, we are currently experiencing our 3rd round of price increases on finished lubricants for 2018, outlined in the June 28th Expert Insight article, Round 3 of Lubricant Price Increase Set for July/August of 2018. With this triple financial hit, fleet managers are looking for cost-savings solutions, but switching to a less expensive oil may not be the answer.
The Cost of Oil
The cost of oil accounts for roughly 1% of total fleet operating costs. When companies have internal initiatives to save money, they may choose to go with a cheaper lubricant product but end up seeing an increase in their cost of equipment maintenance fees, mechanical issues, increased labor costs, and truck down time. The quick switch isn't always the best answer. Below we outline the major expenses that a company faces when operating a fleet, and why investing in partnership with your lubricant distributor versus switching to a less expensive lubricant can assist you in decreasing costs elsewhere.
Fleet Depreciation
The depreciation of an asset such as a truck is a company's number one TCO expense. Right out the gate, prioritizing low acquisition costs will minimize depreciation over time, assure a higher resale value and reduce lifecycle costs. When building your fleet, consider negotiating price based on delivery fees, retail incentives, and volume discounts. According to Fleet Financial, "Start negotiations early in the model year to get the best opportunity for savings – receiving the greatest incentives for the vehicle models that they wish to move. Savvy fleet managers employ lifecycle principles to determine the best deal, using reliable residual value projections from automotive industry resources such as ALG, Black Book, and others."
The Cost of Fuel
The cost of fuel is ultimately going to gauge your bottom line far more than incremental increases in lubricant prices. Older vehicles and trucks will generally use more fuel than newer models, so besides swapping out the old for the new, which may not be possible, other ways to offset the cost of fuel can be achieved via properly inflating tires, using high quality lubricants, extending drain intervals, driving at or below the speed limit, vehicle weight reduction, minimal idling, coasting to stops versus hard breaking, using cruise control, and cleaning fuel injection systems. Implementing fleet fuel card programs can also be beneficial to managing fuel usage by capturing mileage and fuel usage patterns to them make necessary adjustments. According to Fleet Financial, "Fuel is often the second largest variable expense (after depreciation) faced by fleet managers."
The Cost of Driver Expenses
Another significant expense in your overall operating budget is the cost of paying your drivers. When you consider hourly labor plus training, insurance, taxes, benefits, certifications and additional associated payroll expenses, employee costs can far exceed the cost of your fleet's lubricant needs.
The Bottom Line on Choosing a Less Expensive Lubricant
When it comes to the continued increase of lubricant products based primarily on a rise in the cost of raw materials, a quick switch to a new lubricant provider or less expensive product isn't always the best answer. By partnering with an oil distributor such as SCL, you can be strategic about cost savings without compromising the integrity and safety of your fleet. At SCL we can support you in finding volume discounts to increase your profit margin as well as finding ways to extend drain intervals, optimize engine performance, and monitor fluid usage. The oil that you use to run your most valuable equipment and engines is a tool. In the same sense that you want the best equipment for a job, you want the best products in that equipment to ensure optimal performance, and you want a solid partner to support you in weathering the inevitable burden of future price increases. We're here to support you in making a plan that works for your fleet needs as well as your bottom line. 
Contact an SCL Consultant Today
In a wide range of industrial sectors, SCL is committed to being the number one logistics and solutions provider for the products that protect and optimize the machines that keep our country moving. We pride ourselves on remaining at the forefront of industry trends and technological innovations, and as the market continues to evolve, we are committed to providing extensive product and industry knowledge and total performance satisfaction for our customers. For information on how we can assist your fleet in choosing the optimal products at a competitive price, contact an SCL consultant today.
Elegir un Lubricante Menos Costoso No le Ahorrará Dinero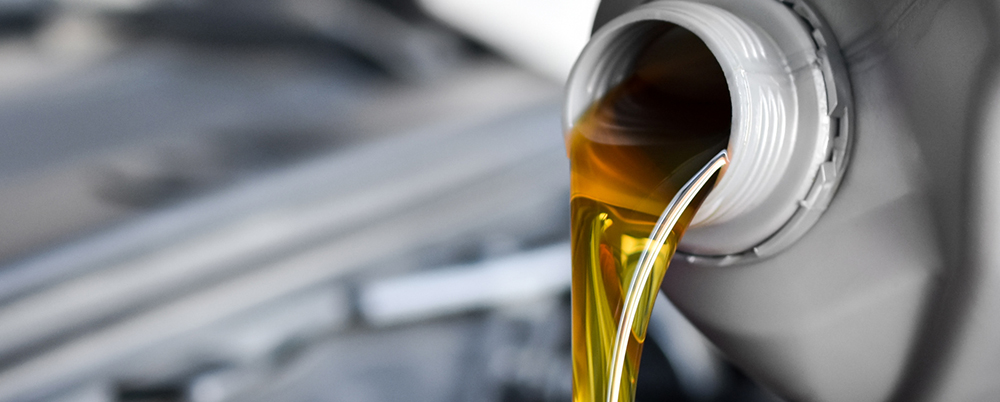 ¿Cómo Afecta Realmente el Aceite a su Balance Final?
Con el constante aumento de costo de administrar un negocio, las empresas harán cualquier cosa para aumentar los ahorros en su balance final. Cuando el costo de los lubricantes aumenta, y lo hará, los gerentes de flotas a menudo piensan que al cambiar su proveedor de aceite o al cambiar a un lubricante menos costoso, estarán ahorrando dinero. En SCL, actualmente estamos experimentando nuestra tercera ronda de aumentos de precios de lubricantes terminados para 2018, delineados en el artículo del 28 de junio en Expert Insight, Comercializadores de Aceite se Preparan para el Aumento en los Precios de Lubricantes por julio/agosto de 2018. Con este triplicado golpe financiero, los gerentes de flotas están buscando soluciones de ahorro de costos, pero cambiar a un aceite menos costoso puede no ser la respuesta..
El Costo del Aceite
El costo del aceite representa aproximadamente el 1% de los costos operativos totales de la flota. Cuando las empresas tienen iniciativas internas para ahorrar dinero, pueden optar por comprar un producto lubricante más barato, pero terminan viendo un aumento en el costo de las tarifas de mantenimiento de equipos, problemas mecánicos, mayores costos de mano de obra y tiempo de inactividad de los camiones. El cambio rápido no siempre es la mejor respuesta. A continuación, detallamos los principales gastos que enfrenta una compañía al operar una flota, y por qué invertir en un consorcio con su distribuidor de lubricante versus cambiar a un lubricante menos costoso puede ayudarlo a disminuir los costos en otros lugares.
Depreciación de la Flota
La depreciación de un activo como un camión es el gasto número uno del coste total de propiedad de la compañía. De entrada, priorizar los bajos costos de adquisición minimizará la depreciación a lo largo del tiempo, asegurará un mayor valor de reventa y reducirá los costos del ciclo de vida. Al construir su flota, considere negociar el precio de las tarifas de envío, los incentivos de venta minorista y los descuentos por volumen. Según Fleet Financial, "comience las negociaciones a principios del año del modelo para obtener la mejor oportunidad de ahorro, recibiendo los mayores incentivos para los modelos de vehículos que desean trasladar. Los administradores de flotas inteligentes emplean los principios del ciclo de vida para determinar el mejor acuerdo, utilizando proyecciones de valor residual confiables de recursos de la industria automotriz como ALG, Black Book y otros ".
El Costo del Combustible
El costo del combustible, en última instancia, va a medir su balance final mucho más que aumentos graduales en los precios del lubricante. Los vehículos y camiones antiguos generalmente usarán más combustible que los modelos más nuevos; por lo que, aparte de cambiar lo viejo por lo nuevo, que puede no ser posible, hay otras formas de compensar el costo de combustible: inflando adecuadamente las llantas, usando lubricantes de alta calidad, extendiendo los intervalos de drenado, conduciendo en o abajo del límite de velocidad, reduciendo el peso del vehículo, minimizando la inactividad, compresionando para detenerse en lugar de detenerse con el freno, uso del piloto automático y limpiando los sistemas de inyección de combustible.
El Costo de los Gastos de los Conductores
Otro gasto significativo en su presupuesto operativo general es el costo de pagarle a sus conductores. Cuando considera el trabajo por hora más la capacitación, el seguro, los impuestos, los beneficios, las certificaciones y los gastos adicionales asociados a la planilla, los costos de los empleados pueden exceder por mucho el costo de las necesidades de lubricante de su flota.
La Conclusión Sobre la Elección de un Lubricante Menos Costoso
Cuando se trata del aumento continuo de productos lubricantes basado principalmente en un aumento en el costo de las materias primas, un cambio rápido hacia un nuevo proveedor de lubricantes o un producto menos costoso no siempre es la mejor respuesta. Al asociarse con un distribuidor de aceite como SCL, puede ser estratégico con respecto al ahorro de costos sin comprometer la integridad y seguridad de su flota. En SCL podemos ayudarle a encontrar descuentos por volumen para aumentar su margen de ganancia, así como a encontrar formas de ampliar los intervalos de drenaje, optimizar el rendimiento del motor y monitorear el uso de fluidos. El aceite que utiliza para hacer funcionar sus equipos y motores más valiosos es una herramienta. En el mismo sentido en que desea el mejor equipo para un trabajo, desea los mejores productos en ese equipo para garantizar un rendimiento óptimo, y desea un socio sólido que lo respalde para sobrellevar la carga inevitable de futuros aumentos de precios. Estamos aquí para apoyarlo en la elaboración de un plan que funcione para las necesidades de su flota y su balance final.
Comuniquese con un Consultor de SCL, Ahora
En una amplia gama de sectores industriales, SCL se compromete a ser el principal proveedor de soluciones y logística para los productos que protegen y optimizan las máquinas que mantienen a nuestro país en movimiento. Nos enorgullecemos de permanecer a la vanguardia de las tendencias de la industria y las innovaciones tecnológicas, y a medida que el mercado continúa evolucionando, nos comprometemos a proporcionar un extenso conocimiento de productos y de la industria y proporcionar una completa satisfacción de rendimiento para nuestros clientes. Para obtener información sobre cómo podemos ayudar a su flota a elegir los productos óptimos a un precio competitivo, comuníquese hoy con un consultor de SCL, ahora.