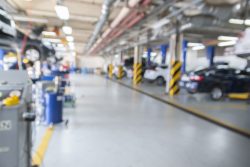 Don Parker Leverages Extensive Product, Industry Knowledge to Help Customers Up Efficiency,  Increase Profit
After 42 years in automotive, San Diego native Don Parker has worked in "almost" every facet of the industry.
From management to service, parts to sales, even serving as a lot attendant in the early days, he brings a breadth of knowledge about dealerships and independent repair shops few possess.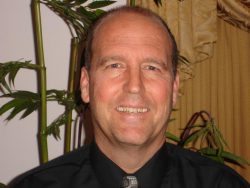 After graduating from high school at 17, the football standout took a job at a friend's father's car dealership – City Chevrolet – in 1977 while waiting for a back injury to heal. His plan back then was to mend himself and make a little money before going off to college to play ball.
He didn't anticipate falling in love with the industry.
"It kind of gets in your blood," Parker said. "You wouldn't understand it unless you worked in automotive, but it's an industry where everyone in the store has to operate at 110% all the time. Otherwise the store isn't profitable. It's fast-paced, there are a lot of expectations and everyone has to work hard. It's very intense all the time, and that level of work, it's something you just adopt as part of who you are."
Putting Career Knowledge to Task
Over the past three decades, Parker spent 20 years in service management at Ron Baker Chevrolet, Cumming Chevrolet, Peoples Chevrolet and Marvin K. Brown Cadillac Saab. He also held management and sales positions at Bob Stall Chevrolet and Frank Toyota.
In addition to accolades at those dealerships, his experience merited a coveted spot on the GM National Fixed Operations Advisory Board, an honor reserved for less than a handful of experts in each region nationwide.
"What all of that experience allows me to do is go into a service facility with a better grasp of what they need and a way to help them set up their oil inventory, their oil program so that all of it works more smoothly," Parker said. "I also have the ability to help them sell more and be more successful in how they do service business because I understand and have experienced what they deal with. It's truly a matter of going in, asking the right questions, evaluating their business, and being able to take what products and services SCL has and mesh them with what they need."
Increasing profit means having a few key options available for customers, like a quality menu process, a menu system that a service advisor can utilize to properly quote price to customers, even an increased focus on wholesale business for the parts department.
As far as services go, the goal is to help dealerships, multi-store chains, quick lube and small mom-and-pop facilities scalable solutions to meet their needs. That could mean offering a line of service-related products from Petra, keeping a full line of lubricant inventory in stock to always meet customers' needs, loaned equipment programs that help with expansion, along with a full range of other solutions.
"A Studier of People"
Aside from the work ethic that comes with being a veteran of the automotive industry, Parker has always been attracted to the people and relationships it has afforded him.
From customers searching for cars, to those who return year after year for service, to independent repair shops that have remained in one family for generation after generation, people have always been an unspoken reward in his work.
A self-proclaimed "studier of people," Parker says he believes in the value of relationships and first names, and habitually wears his nametag in support of it.
"My interaction with customers, my love of people, all of that helps me so much in my role at SCL," he said. "It all truly goes back to serving people, helping them be successful."
To do that, Parker said, he has always drawn on a core value taught to him by his father, a self-employed printer who served San Diego County for over 40 years. "He taught me to work hard and treat your customers fairly, and you'll have all the business you can handle."
Contact an SCL Consultant today
In a wide range of automotive, industrial and commercial sectors, SCL remains steadfast on its commitment to product and industry knowledge, performance satisfaction and superior logistics. We protect and optimize the machines that keep our country moving. For more information on how we help can help with services including bulk purchasing or managing inventory, contact an SCL expert today.
Tags:
auto dealer
,
auto dealership
,
automotive
,
automotive industry
,
automotive sales
,
automotive service
,
car dealerships
,
lubricant inventory
,
parts department
,
petra