Leer en Español
A New Car is a Big Investment – Protect It From the Inside Out
Whether your customers prefer a pickup, a Prius or a Porsche, purchasing a new car is a big deal for just about anyone. People want their new car investment to maintain its value and aesthetic appeal for as long as possible, and keeping that factory shine, spotless upholstery and supple, like-new leather interior is actually attainable with Petra Shield ProKits. When purchasing a new car, an insurance policy and the vehicle's factory warranty take care of all the components you can't see… everything under the hood, bumper to bumper. Insurance policies and warranties, however, rarely cover the soft goods side of your vehicle, the items and surfaces that see the most wear and tear on a day to day basis when you're commuting with coffee or driving muddy kids back and forth from soccer practice. Petra Shield ProKits give you an additional line of defense, and when you have a customer dropping $25k, $35k, $45k or more on a new vehicle, this allows them to greatly optimize their overall investment.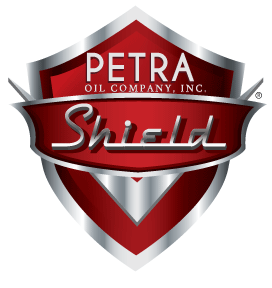 What's In the Petra Shield ProKits
Petra Shield ProKits are a collection of warranty items and services that offer robust protection for new vehicles, covering the full spectrum of surfaces from glass to tires to upholstery. With Petra Shield ProKits customers receive 1 year of roadside and road hazard assistance, a 3-year warranty on paint, leather, carpet and upholstery, 3 years of unlimited glass chip repair, and a 3-year theft warranty – up to approximately $11,000 in product warranty coverage. The ProKit packages can be customized to fit the specific needs of your customers, allowing you to cater to how you engage with different customer populations. It is our experience that one size does not fit all, so the warranty needs of a truck owner may not match the warranty needs of someone who drives a sports car. These non-returnable hard add-on products and services will also maximize your own team's time and resources, significantly decreasing the financial impact of charge backs. Here's how ProKits work:
Petra's Paint Protector
Petra's Paint Protector contains a special blend of polymers that bond to a car's paint finish, sealing and protecting surfaces from fading, oxidation, acid rain and harmful elements. It is an incredibly durable protective layer that creates a high gloss finish on both clearcoat and conventional surfaces. Safe for all finishes, Petra's Paint Protector comes in a light beige color with a vanilla scent and contains silicone, wax and is PTFE fortified  – made from Polytetrafluoroethylene, a synthetic fluoropolymer of tetrafluoroethylene that has numerous applications such as being the primary chemical component of Teflon. Easily applied and removed by hand or by using orbital or high speed buffers, Petra's Paint Protector is an excellent defense for new vehicles to maintain that high-gloss factory shine.
Petra's Leather Conditioner
Petra's Leather Conditioner restores the original texture and appearance of a vehicle's leather while offering long-lasting protection against stains and various types of damage. Maintain the new car condition of a car's leather over time with this lanolin-based lotion formulated to restore the original texture and appearance by replacing natural oils. Petra's Leather Conditioner is white in color and has a light leather scent. It cleans and conditions in one easy step, and leather conditioner prevents cracking and color fading, keeping new leather and old both soft and supple.
Petra's PetraFlate Nitrogen and Nitrogen Caps
With Petra's PetraFlate Nitrogen and Nitrogen Caps, you will extend the life of your tires and notably improve your fuel economy. Tires inflated with PetraFlate nitrogen can last up to 50% longer than those inflated with regular air because nitrogen as an inert gas is more stable in its chemical composition in relation to temperature fluctuations and pressurization. According to Petra, vehicles riding on nitrogen inflated tires can enjoy fuel economy increases of up to 10% and a reduction in the likelihood of a tire failure of up to 75%. Regular air contains roughly 79% nitrogen, 20% oxygen and 1% of what are considered to be a mixture of "other gases." In the presence of oxygen, oxidation is possible, causing potential rust and corrosive damage to tires and metal tire walls. Oxygen also allows for air leakage through the permeability of the tire walls. According to the PetraFlate website, "It is normal for an air filled tire to lose 1-3 psi of pressure every month. Nitrogen filled tires typically lose NO pressure over a one month period." When your tires are properly inflated, they ride better with even distribution, they run cooler and are safer and longer lasting. As an added bonus, properly inflated tires also allow for increased fuel economy, which saves you money on gas and decreases your vehicle's carbon footprint. Along with Petra's PetraFlate Nitrogen and Nitrogen Caps and the Petra Shield ProKits warranty package you will also receive one year of roadside assistance and roadside hazard protection in the case of a flat tire or blowout.
Petra's Fab Protect
Petra's Fab Protect provides superior stain protection for your vehicle's upholstery and fabric through water, oil and stain repellency. Fab Protect makes surfaces easier to clean and maintain, keeping your car interior looking new. With unique fluoro-chemical, partially fluorinated technology, Petra's Fab Protect was designed specifically to protect against soil and stains using water and oil repellency. When you apply this product to upholstery, carpeting, and apparel – the soft surfaces of your vehicle – they become easier to clean and retain that new car smell and level of quality. The product is a clear, water-based coating that is easy to use, and cures in ambient temperatures. It is VOC compliant and will leave your fabric and upholstery in excellent condition with little to no change in the original appearance or color.
Petra's H2O-X™
Increase the water repellency of a windshield with Petra's long-lasting H2O-X™, which forms a chemical bond with the windshield glass to increase water repellency, causing water to bond and easily shed off glass for superior visibility. Increased visibility allows for safer driving in rainy and snowy conditions and also prevents hard-water marks and stains on glass. Petra's H2O-X™ reduces glare, especially in nighttime driving and makes glass easier to clean. Along with glass protection, the Petra Shield ProKit also includes a 3-year unlimited glass chip repair warranty. H2O-X™ is clear in color, VOC compliant and scent-free. Safe for windshields, glass mirrors and additional glass surfaces, H2O-X™ dries and cures in ambient temperatures.
Petra's Warranty Etched Theft Decals
The final feature of Petra Shield ProKits are the Warranty Etched Decals, which indicate a 3-year Theft Warranty. If a car is stolen within the first 3 years of owning it, if not recovered within 30 days, ProKit carriers will receive $2,500 in compensation. When buying a new car, why not protect it from all angles and 360 degrees, from the tires, to the glass, to the upholstery, leather and in case of a break in, theft. Besides the theft prevention included in a driver's insurance policy, this added level of protection puts an additional $2,500 in pocket.
The Bottom Line
Petra Shield ProKits are a collection of non-returnable, hard add-on warranty services and products that we at SCL are proud to stand behind. The all-inclusive spectrum of Petra's products, combined with the quality that they provide make adding the cost of a ProKit to the overall expense of purchasing a new vehicle a no-brainer. Protect a new car from all angles and cover and restore the most lived in aspects of a vehicle – the surfaces – with a Petra Shield ProKit.
Contact an SCL Consultant Today
In a wide range of industrial sectors, SCL is committed to being the number one logistics and solutions provider for the products that protect and optimize the machines that keep our country moving. We pride ourselves on remaining at the forefront of industry trends and technological innovations, and as the market continues to evolve, we are committed to providing extensive product and industry knowledge and total performance satisfaction for our customers. For information on how we can assist your fleet in choosing the optimal products at a competitive price, contact an SCL consultant today.
Tags:
fuel economy
,
glass
,
leather
,
nitrogen
,
nitrogen tire inflation
,
paint correction
,
paint protection
,
Petr ProKits
,
petra
,
Petra Oil
,
PetraFlate
,
preventative maintenance
,
SCL
,
sclubricants
,
theft
,
upholstery
,
windshield